Locality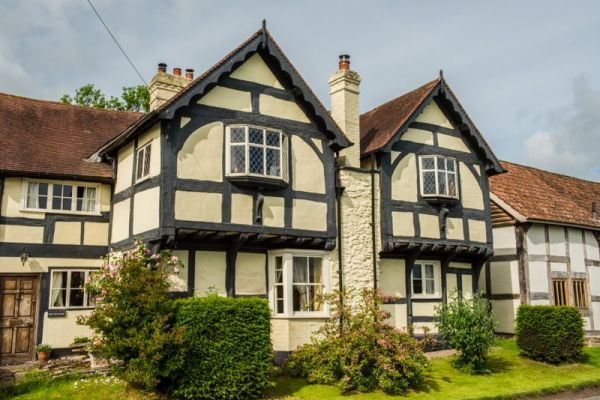 Here on the borders of Wales, Weobley is a village with many timber-framed houses, some dating back to the 1400s. The village is surrounded by beautiful countryside and has little traffic.
Weobley, described as the jewel in the crown of the "black and white" villages, has many attractions in its own right as well as being an excellent base for touring the area. As the largest village in Herefordshire it is still able to support a range of services including various shops in the High Street where there is ample street parking. The 185 foot tall Weobley Parish Church spire stands sentinel over the village and has many historic features of its own. Stroll around the village centre, visit the local museum, the pottery, and take time to appreciate the ambience of this picturesque corner of olde England.
Ye Olde Salutation Inn is situated in the centre of the village with views down the high street from the bar and restaurant.
Stuart Elder - Chef & Proprietor
Stu's early training and experience in catering and hotel management was gained in London, Paris, and Berkshire. He moved to Herefordshire in 1998, and spent the next three years working at "The Sal" for the then owners, Chris and Fran Anthony. After they sold "The Inn" in 2001, Stu and Fran teamed up to run the well-known Berries restaurant at Oakchurch, Staunton-on-Wye, growing the business very successfully for some seven years. Chris and Fran have since moved to France – details of their B & B on request – and Stu bought Ye Olde Salutation Inn from a national pub group in April 2011. Stu says: "Funny how things turn out!"
Winner of many awards in the past, "The Sal", as it is known to the locals, provides a warm Lounge Bar welcome to visitors in its two convivial bars which serve a range of beverages, including real ales. Ye Olde Salutation Inn is a free house, so we are able to source our beers from local as well as national brewers.
Restaurant & Accommodation
There are two inter­connecting table service restaurant areas, traditionally furnished and carpeted. The comprehensive menu offers a range of à la carte dishes as well as a daily set lunch, together with a range of bar snacks and light bites. Food can be enjoyed either in the lounge bar or the restaurant, or, weather permitting, outside on the terrace.
Accomodation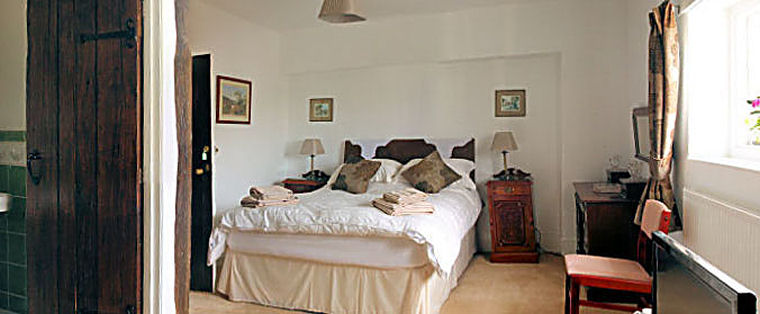 We offer three comfortable en­suite letting bedrooms for bed & breakfast stays. All were completely refurbished and updated following Stuart's purchase of Ye Olde Salutation Inn in April 2011. All the rooms are spacious and light and include flat screen TVs, tea and coffee making facilities, hair dryers and other touches you would expect from an establishment which aims to meet the needs of its customers.